Customer Reviews
Write a Review
Ask a Question
Last charger I should ever need
hat a great product! I use it everyday at home and just toss it in my travel bag to go!
Works as advertise
The product works as advertised. Small enough to fit in most pockets in backpack.
Great charger!
Great charger!
Perfect
It does their job perfectly.
Charges my genuine Canon LP-E12 battery perfectly!
I was kind of worried because I usually don't use third party camera chargers and I first bought one kit to test if it really works. This fits my genuine Canon LP-E12 battery perfectly and when attached to my 4 port bronine charger, it charges my battery fully and fastly. I just ordered more LP-E12 kits and other kits for my other cameras and camcorders. I totally recommend this charger and kit!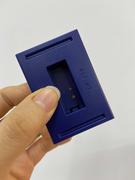 Must for Shutterbugs like me
I am a photo maniac and I own several different cameras, camcorders, and even DJI drone cameras. So everytime when I travel or go outdoors to shoot photos and videos, I had to pack all the cables and chargers for each camera, which was extremely annoying and heavy. A friend of mine told me about this bronine camera charger and I first couldn't believe that there's such an innnovative charger like this! I ordered it right away hoping it works well and the result is fantastic! I now don't have to carry all the chargers with me anymore. Hallelujah! This is one of the kits that I ordered. It charge my original Canon LP-E12 battery well and there were no problems when I used the camera after charging its battery with bronine charger. So convenient that all chargers can merge into one!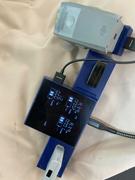 Charges my Nikon EN-EL14A battery and Canon LP-E12 well.
I own several cameras and I usually use one at a time but sometimes I take more than one camera especially when I travel. I saw this amazing quadral multi compatible charger by chance and ordered it right away thinking that it's going to be so comfortable if I can charge all my camera with one single charger. I ordered Canon LP-E12 kit and Nikon EN-EL14A kit first for trial because I use those two most often. So the charger and kits arrived and it's amazing! It safely and fastly charges my genuine batteries and there's no problem at all. This idea to invent an universal camera charger is so genius. Now because I have trust in bronine products, I am going to order more kits for my other cameras and Gopro charging kits too.