Customer Reviews
Write a Review
Ask a Question
2022/06/19
Schuyler B.

Germany
Great charger!
Compact sturdy and effective
2022/06/18
Soo L.

United States
Great space saving alternative!
Great space saving alternative!
2022/06/08
Austin J.

United States
Great charger!
This little charger does a lot of work!
2022/06/01
Miguel A.

United States
Awesome charger and cable !!!!
Awesome charger and cable !!!!
2022/06/01
RONALDO F.

United States
Small but powerful.
I love this charger. Its size is super convenient and it really is a work horse.
Must for Shutterbugs like me
I am a photo maniac and I own several different cameras, camcorders, and even DJI drone cameras. So everytime when I travel or go outdoors to shoot photos and videos, I had to pack all the cables and chargers for each camera, which was extremely annoying and heavy. A friend of mine told me about this bronine camera charger and I first couldn't believe that there's such an innnovative charger like this! I ordered it right away hoping it works well and the result is fantastic! I now don't have to carry all the chargers with me anymore. Hallelujah! This the 15cm long VOLKIT Cable that I bought to use with DJI MAVIC Air2 Drone battery charging kit. It works well and it's very convenient to charge the drone battery when using the VOLKIT cable. So convenient that all chargers can merge into one!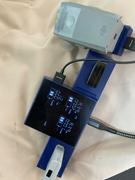 2021/11/12
ellst

United States
Charge drone and camera batteries together
I have DJI Mavic Air2 and Canon EOS Rebel T8i. I can charge two devices at the same time, even outdoors, and it's fast! I had to buy USB adpater and kits additionally, but still satisfied all the costs considered.
Very convenient Camera and Drone Charger
I bought these cables to charge my drone batteries using bronine 4 port camera charger and kits. I bought both length types of cable to compare and think 15cm is enough for me. But you might need 1m cable depending on the situation, for example where you'll charge the batteries, so just keep that in mind. -------------------------------------------------------- I now own two drones, DJI MAVIC Air2S and MAVIC2 PRO, and am planning to buy DSLR soon. I bought this because it said I could charge up to four drones and cameras simultaneously with a single charger. 4 port charger charges MAVIC Air2 and Pro batteries well and it's very convenient because it's quite compact compared to DJI original charger. It's also nice that it displays if the power supply is PD or QC, charging voltage, and how much the battery's charged. I hope it works well with the camera batteries too in the future.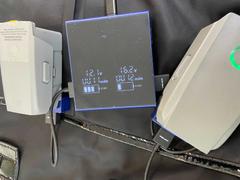 2021/11/11
Bobby C.

United States
Works well with bronine 4 port charger and DJI Mavic 2 kits.
I bought bronine 4 port camera charger to charge Nikon EN-EL12, EN-EL19, and DJI Mavic 2 batteries. Though it's kind of annoying that I need an extra cable to charge drone batteries, but this cable easily connects the Mavic 2 battery kit to the 4 port charger, and charging devices are so much more convenient compared to the life before buying these bronine products!