[2020 Startup Hope Concert] Excellence Award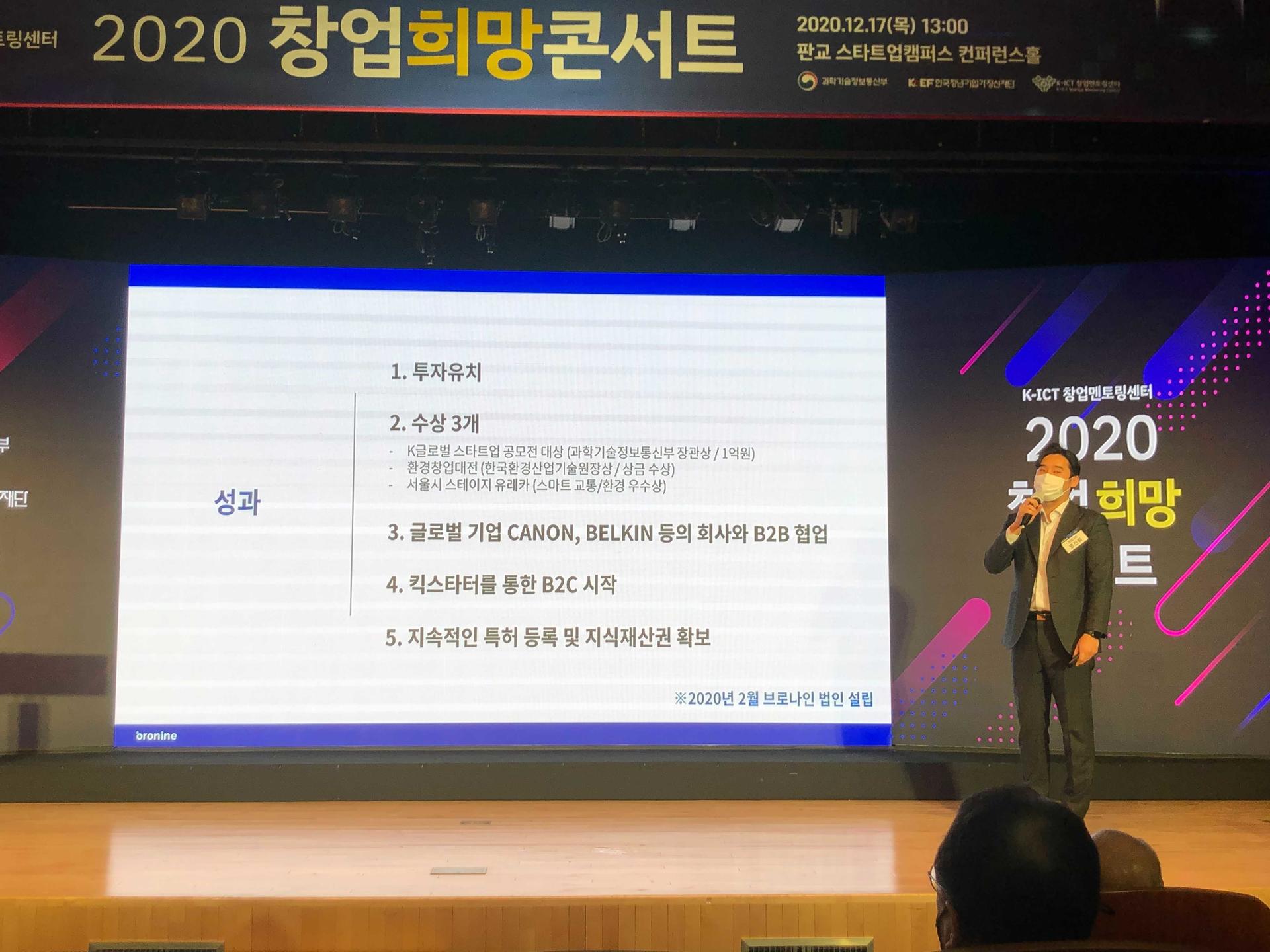 Bronine won the 2020 Startup Hope Concert Excellence Award.
The K-ICT Start-up Mentoring Center (hereinafter referred to as Mentoring Center) held the "2020 Startup Hope Concert" at Pangyo Startup Campus on December 17 and held a start-up demo day event as an auxiliary events.
In order to provide VC and accelerator exchange and investment opportunities to dedicated mentee companies, six dedicated mentee companies and five judges participated in the demonstration of IR pitching and technology.
*Source: http://www.nextdaily.co.kr/news/article.html?id=20201217800031